Why Pool Logic
Quality. Professionalism. Trust.
At Pool Logic, we provide excellence in design and experience through our expertise and attention to detail. Our team of designers is fueled by a passion for what they do as they bring your vision to reality through innovation and collaboration. It is our desire to provide you with the quality, professionalism, and trust you deserve throughout every step of the process. From one-on-one interaction with your design consultant to project execution from experienced field supervisors and sub-contractors, we make sure that you, as our valued customer, are 100% satisfied. Our highly qualified team delivers efficiency without sacrificing creativity and quality. Call us today so we can work to transform your backyard into your personal sanctuary.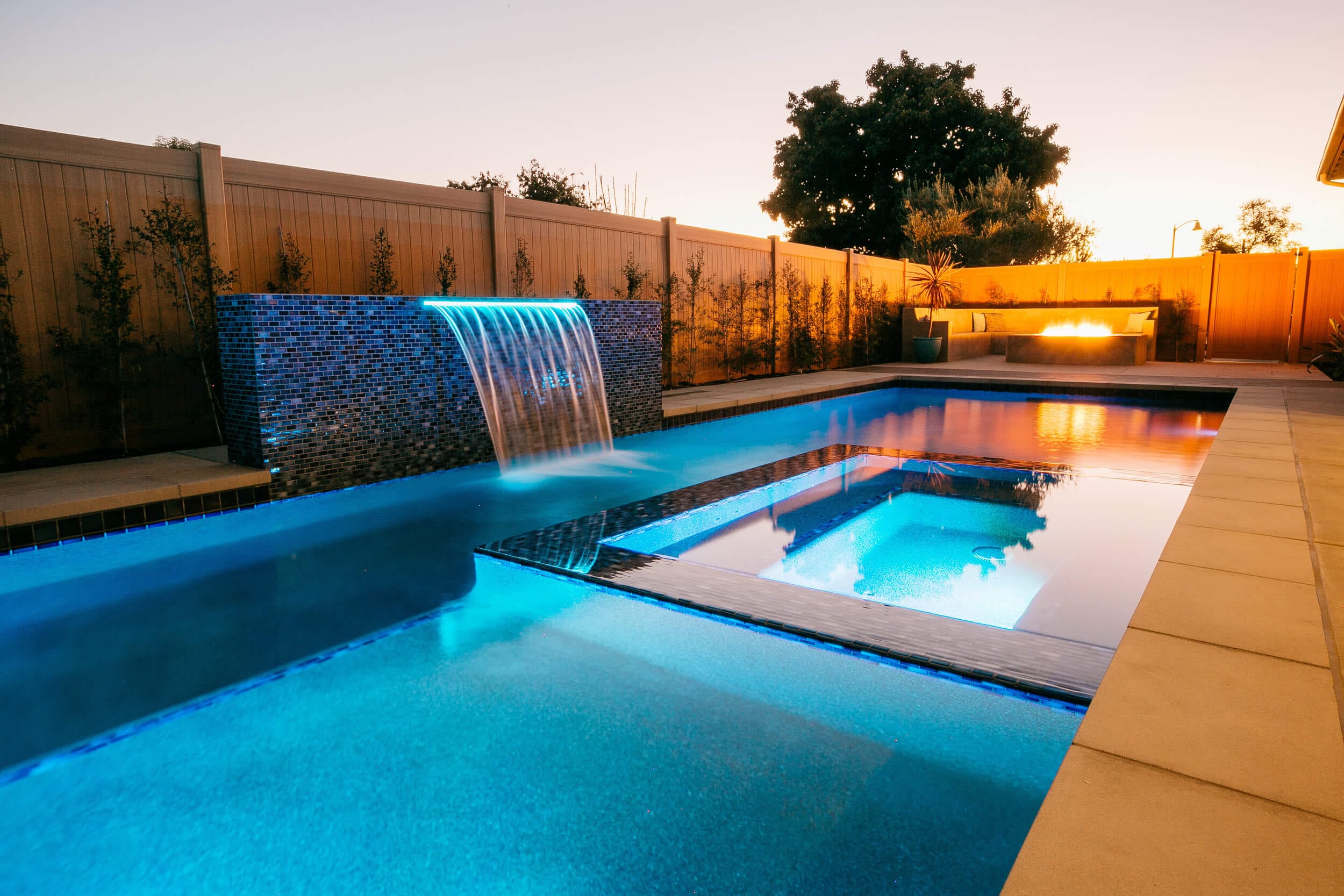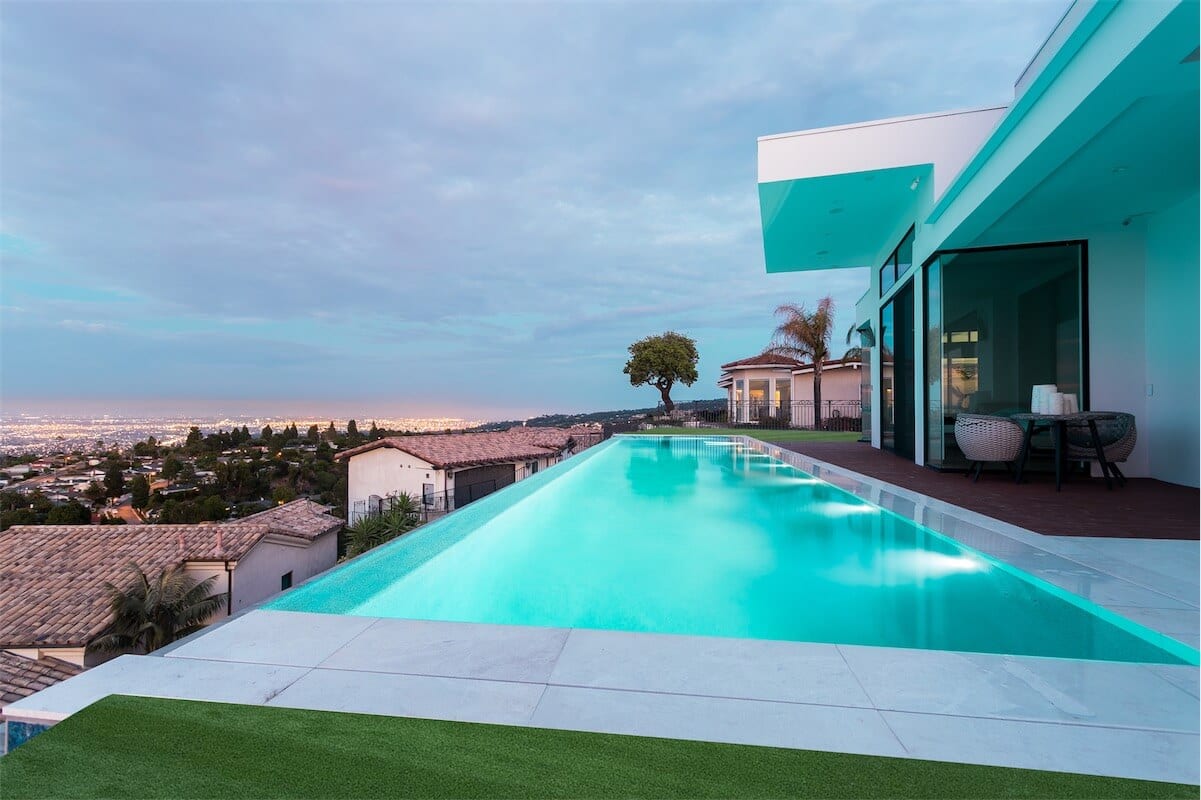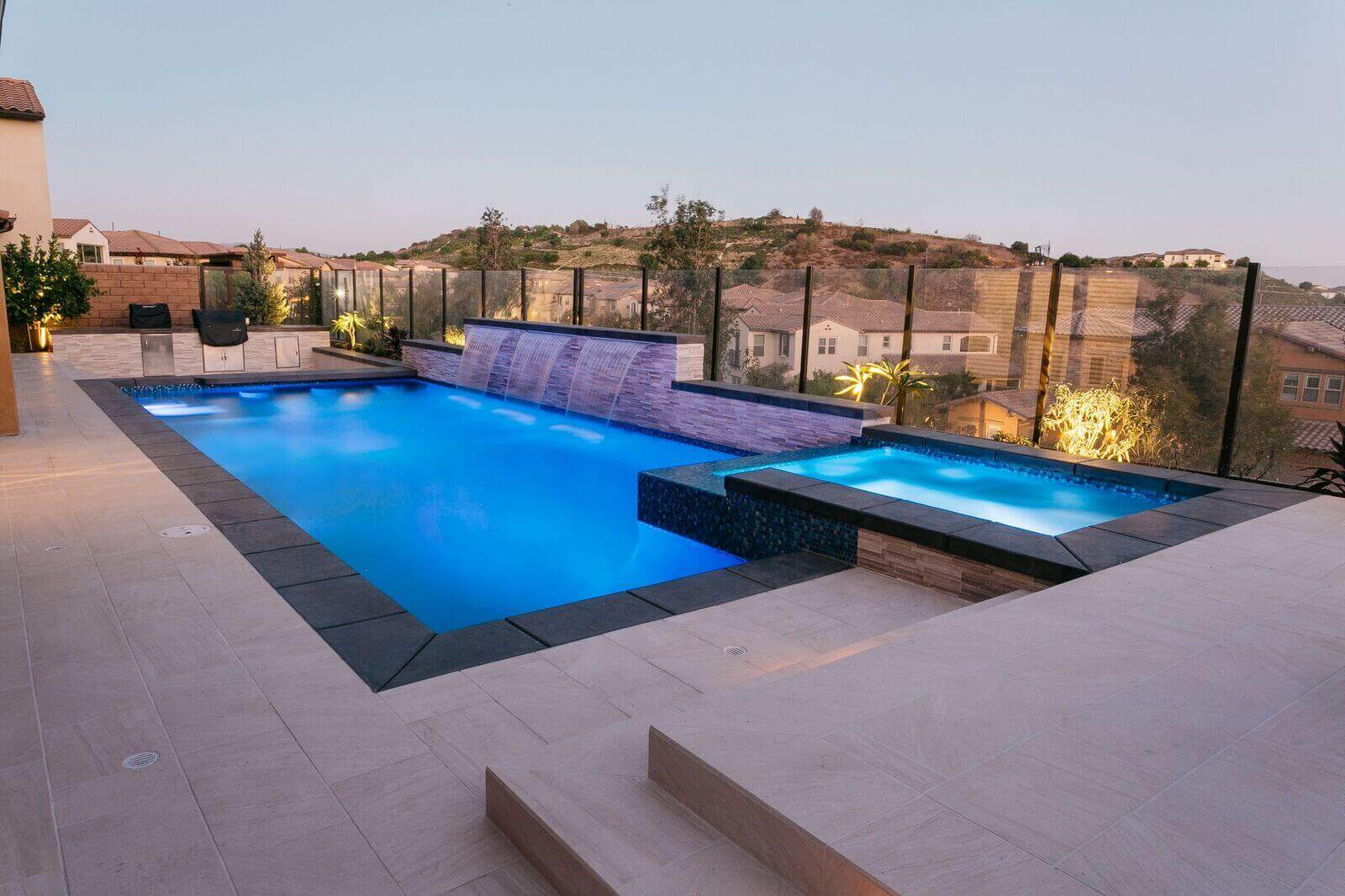 Let us design and build your dream!
In Ground Pools, Modern Contemporary, Geometric, Infinity Edge, Tropical Oasis, Water Falls & More.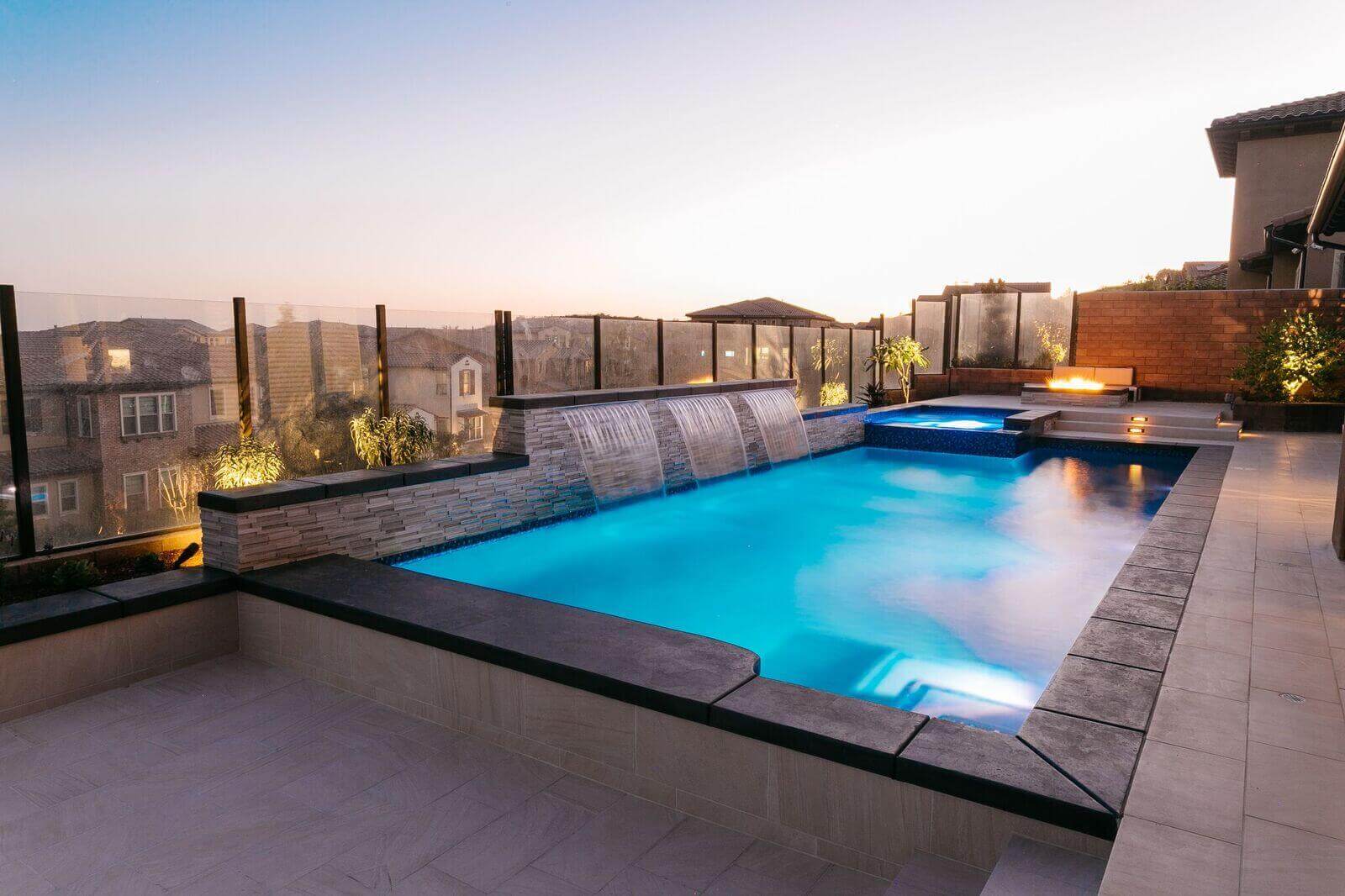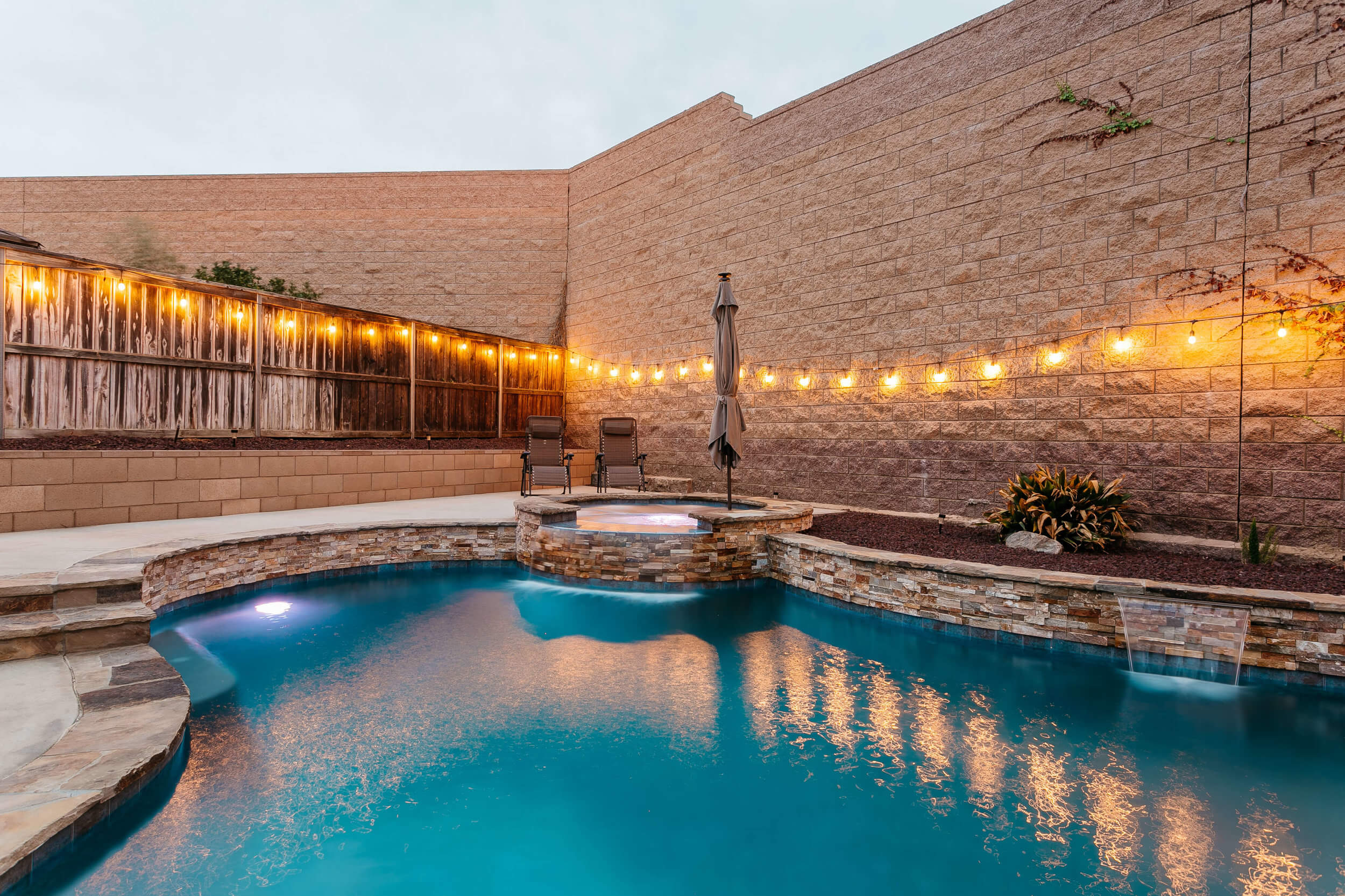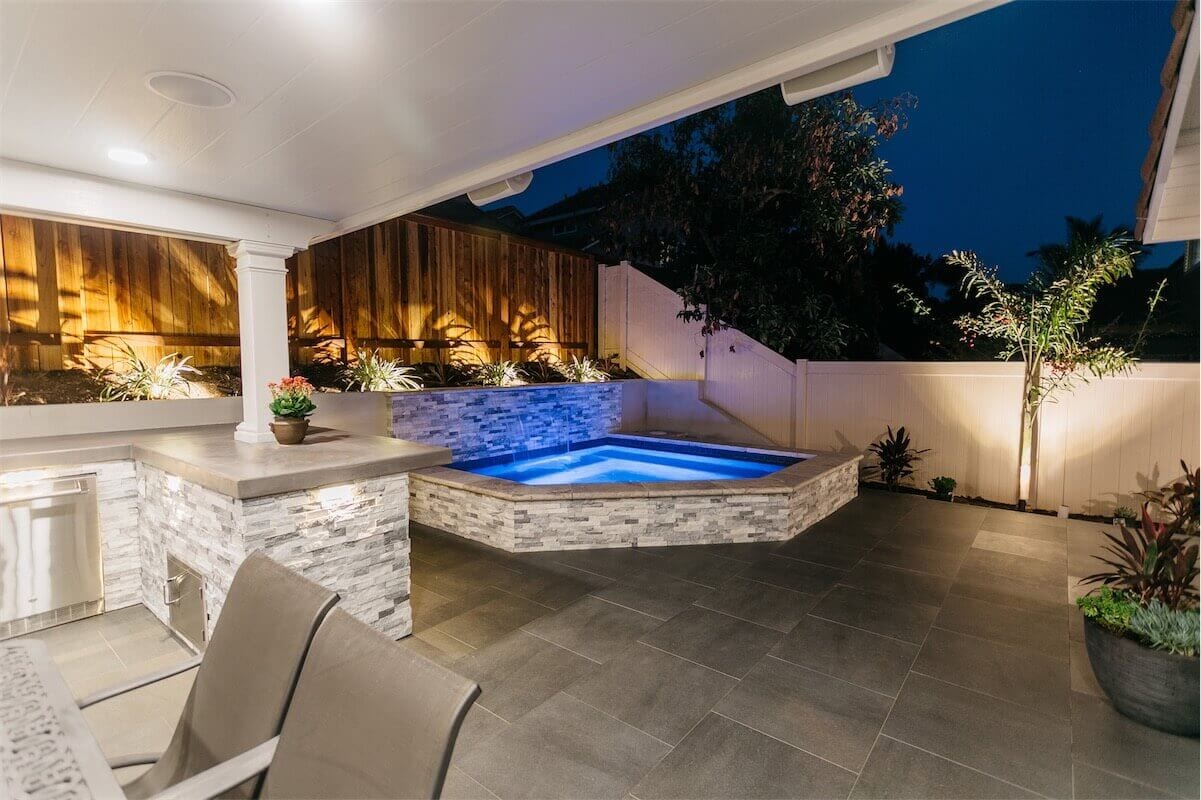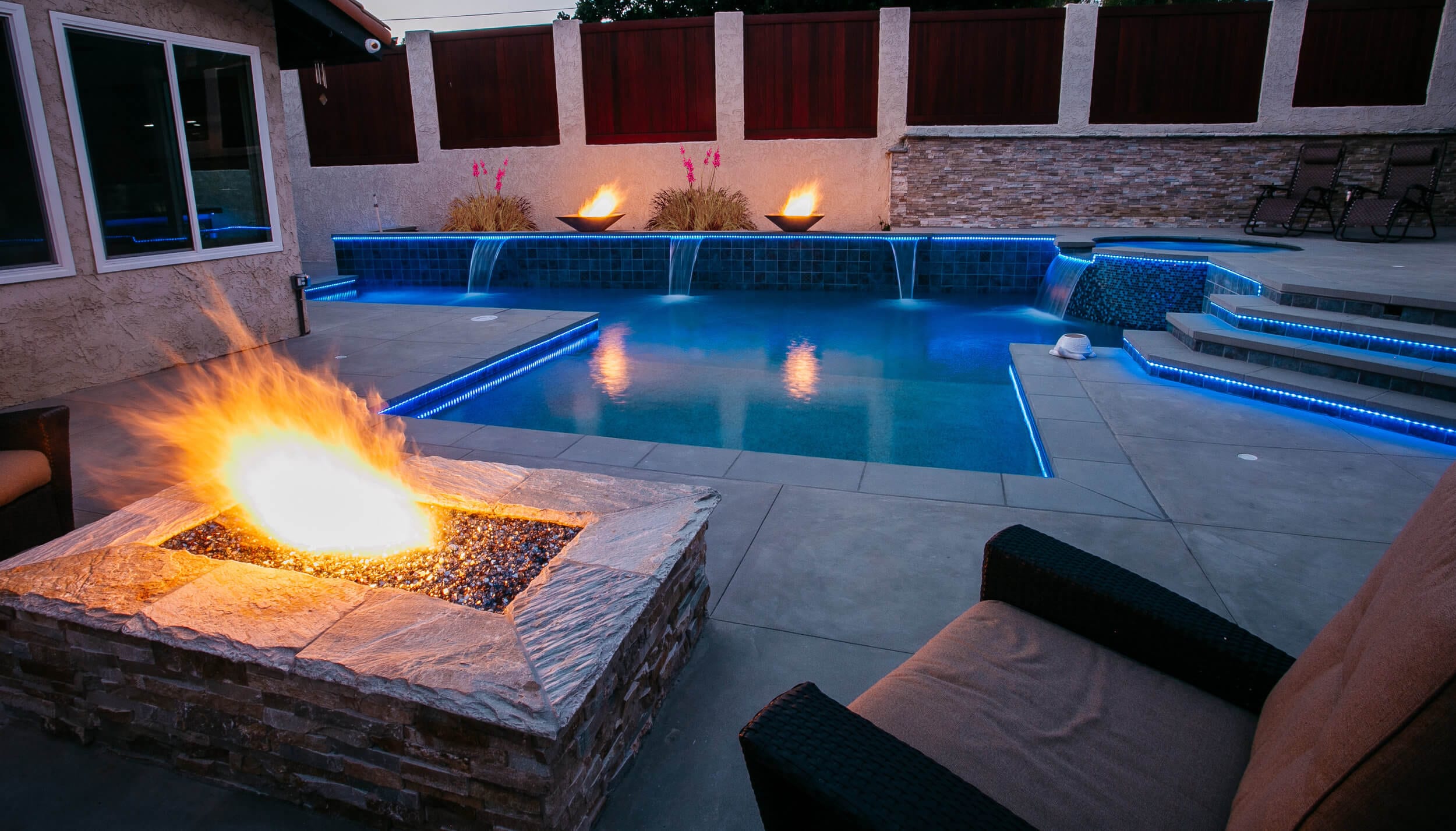 Lance M.
"All in all, it was a wonderful experience and we now have our dream backyard oasis. Big thank you to all the crafts involved, they were very polite and top notch at what they do. I would recommend them to anyone seriously thinking of a backyard pool project."
Norm B.
"An amazing experience, start to finish. Jeff is the best! Really competitive pricing, great sense of style and his sub contractors were total pros. I met with several other pool contractors, but I instantly knew Jeff was the right guy for the job. He understood the style I wanted and he took it from there. I never felt like I was being "sold" anything. And when a minor snag happened (as something always can with large construction projects), Jeff made it right immediately. His team's customer service is rare for a contractor. I can't brag enough about my pool, spa and firepit. I've already recommended Pool Logic to several others. Thanks Jeff!"
Eustacio H.
"There's only one word to describe it WOW! Since the first day, we met Jeff he gave us that confidence we needed. We explained what we wanted and he knew exactly what to do. What he showed us is what we got. We knew what we wanted but at the same time we didn't know if it was the right thing, but Jeff was there to guide us, gave us recommendations and all turned out perfect. All of his crew are great but for me Steven is awesome he was there for us anytime we needed something. As soon as I would call/text him he was at our doorstep that same day."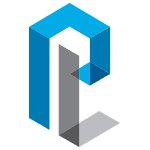 Pool Logic – Serving The Greater Southern California area. – CA License #1013333